Our services give you a 100% guaranteed Cleaning experience
Our team offers professional and reliable cleaning for both home and commercial. Not only that, you can also count us in times when tough cleaning is badly demanded. You can be sure that we will be there with you in a fast manner to free you of your cleaning issues We are equipped and ready to make it all shine we ensure to:
Our house cleaning include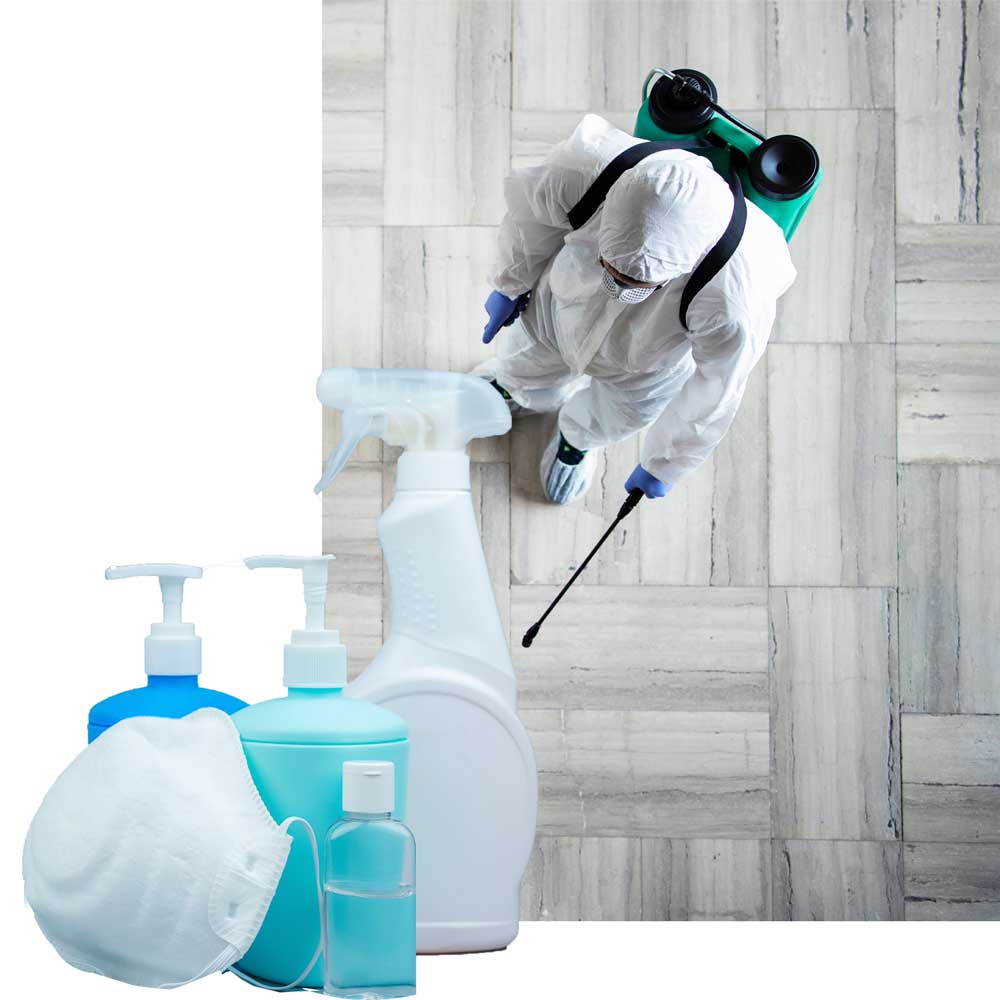 Sanitization and Disinfection
• Sanitizing means applying heat or chemicals necessary to kill most germs on a surface to the extent that they do not pose a health risk. Sanitizing is used on food surfaces such as dishes, utensils, cutting boards, food trays. Infant chairs, mouth toys, and pacifiers.
• Disinfection means applying chemicals that kill almost 100% of the germs identified on the label. Disinfectants are used on surfaces for changing diapers, sinks, and toilets in bathrooms; high-risk areas such as doorknobs, cabinet handles, and drinking fountains; and surfaces that are contaminated with body fluids such as vomit or blood. A disinfectant has to remain on the surface for the recommended time of permanence, or it will not kill all germs.