Our services give you a 100% guaranteed Cleaning experience
Will guarantee in setting a standard of cleanliness and safety for your employees, clients, and visitors. Most importantly, we provide you a customized cleaning schedule to ensure every aspect of the job is done how you want it and when you want it we promise to:
Our office cleaning include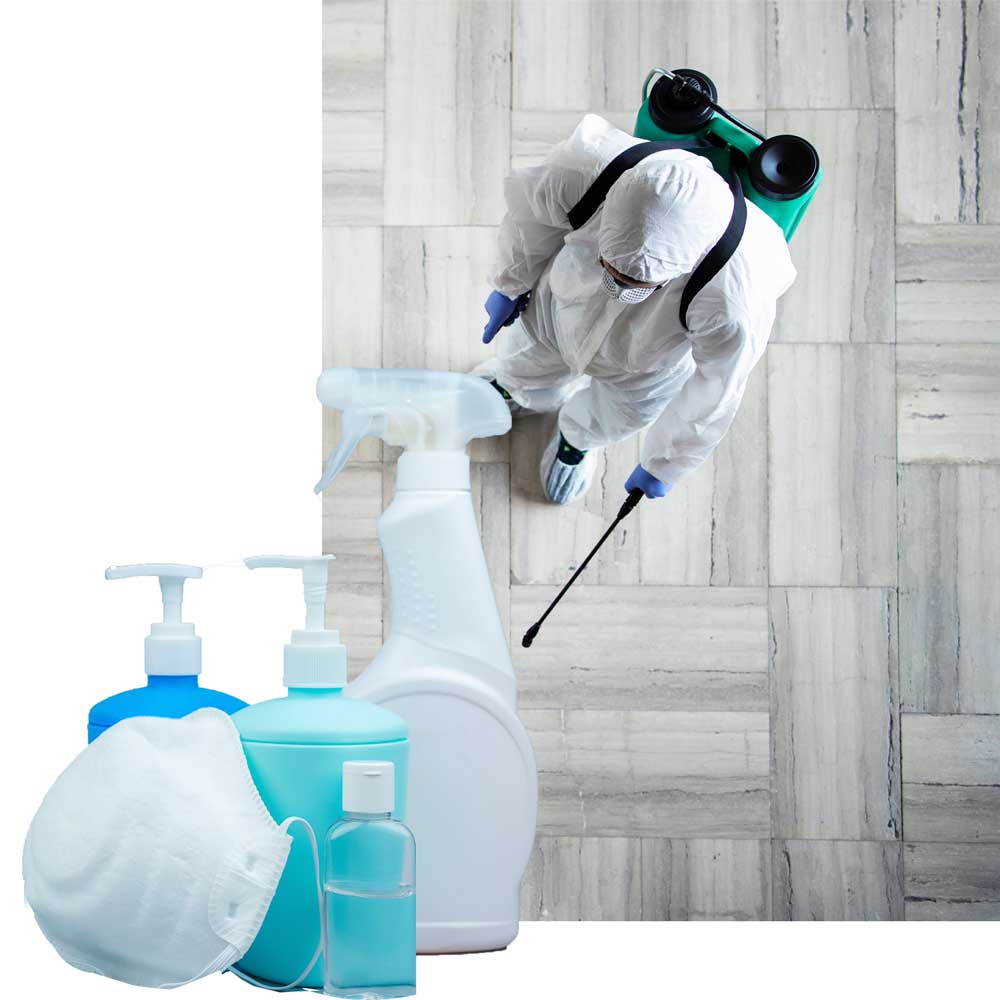 Sanitization and Disinfection
• Sanitizing means applying heat or chemicals necessary to kill most germs on a surface to the extent that they do not pose a health risk. Sanitizing is used on food surfaces such as dishes, utensils, cutting boards, food trays. Infant chairs, mouth toys, and pacifiers.
• Disinfection means applying chemicals that kill almost 100% of the germs identified on the label. Disinfectants are used on surfaces for changing diapers, sinks, and toilets in bathrooms; high-risk areas such as doorknobs, cabinet handles, and drinking fountains; and surfaces that are contaminated with body fluids such as vomit or blood. A disinfectant has to remain on the surface for the recommended time of permanence, or it will not kill all germs.